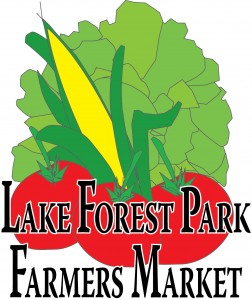 The Lake Forest Park Farmers Market is back with two Winter Markets that will knock your socks off! Chock full of holiday goodness and crafts galore, come buy delicious, locally grown food for your Thanksgiving meal. Shop with your favorite farmers, and find unique hand-made holiday gifts at the crafts fair on the lower level of the Town Center.
Market Days are Sunday, November 22 and Sunday, December 13, 10am-3pm.
Weather permitting, the Farmers Market portion will take place outside in the same location you've come to love in the summer (if the weather doesn't cooperate, we'll move inside to The Commons). The crafters will be selling their wares inside on the lower level of the Town Center.
List of Art & Craft vendors:
+ November Market Only
* December Market Only
Assorted Crafts
Susan Moffitt Design
Susan Amira Designs
Cards
Pink Polka Dots Junior Guild*
Maureen Caroline Lilly
The Crazy Greeting Card Lady
Children's Books
Peddler Platydillo
Fiber Arts
Heart of Dreams Alpacas *
By Marilyn*
Laura T. Designs
Country at Heart Designs
Gone to Seed*
Wonderful Wool – handmade wool products.
NanoStitch Lab*
Glass Arts
Everbloomin Glass Flowers*
Vintage Glass Gardens
Jewelry
Out on a Limb
Beth Richman Designs
Decker Jewelry
Ponder Press
Snowflake Cottage
Localmotive Jewelry Creations
Semilla Designs
berds 'n beads
Recycled Finery+
Paula Rose & Her Whimsical Pet Placemats
Loations & Soaps
Nutty by Nature Natural Skin Care*
Rain Tree Botanicals
Paula's Soap
Photography
Fotograpfia Artistica
Sculpture
Cant Metal Art
Rock Creations
Woodwork
Dryad Woodworks
Rain City Pens
Wood Alchemy
For more information, as well as details for other fantastic events at the commons, visit the Third Place Commons website at thirdplacecommons.org or call 206.366.3302  If you or organization would like more information on sponsoring events at the Commons please contact Lorie Hoffman at [email protected]
Third Place Commons is a 501(c)(3) nonprofit organization whose mission is to enrich and foster real community in real space at the Commons.