The 2023 season will run every Sunday, 10 AM to 2 PM, from May 14th to October 15th.
Please note that vendor lists are always subject to change, some vendor participation will vary week to week (especially early and late in the season), and some vendors may alternate weeks at the market.
---
2023
Some vendors will be offering pre-orders this season. If you are interested in pre-ordering, stop by vendor booths for more information.
The full vendor roster is always subject to change and fluctuations week to week. Vendors are still being confirmed for the 2023 season and additional names may be added. Below is a tentative list of vendors who will be participating this year. 
Alpenglow Cocktail Company
Alvarez Organics
Bautista Farm (row crops)
Browned and Toasted
Cascade Valley Farm (formerly known as Rainier Salsa)
Cake and More
EF Produce
Everything Elderberry
Flutterby Sweets and Treats
Garden Treasures (row crops)
Golden Girls Honey and Hives, LLC (finished for the season)
Greenwood Cider (hard cider)
Gypsy Rows (row crops) (tentatively starting 6/18, pending weather)
Happy Cat Microgreens
Hayton Farms (berries) (tentatively starting 5/29, pending weather)
Holmquist Hazelnuts
Honest Mocha Coffee
Kettle and Pop Kettle Corn
La Pasta
Long Farm (formerly Sua Yang, flowers)
Lopez Island Vineyard
Martin Family Orchards (orchard fruit)
The Mediterranean (hummus, pita chips, etc.)
Ola Mae's BBQ
Patty Pan (hot food, frozen tamales & tortillas)
Pete's Perfect Toffee  (spring and fall)
Pupeli LLC (Dog Treats) (finished for the season)
Pure Fungal Fruits
Salt Blade Meats (finished for the season)
Seattle Pops
Seeking Ferments (finished for the season)
Sidhu Farm (berries, tomato plants, honey, etc.)
Smith Brothers Dairy (milk orders)
Tin Dog Brewing
Well Fed Farm (row crops, pork, chicken, eggs)
Wilson Fish Market (fresh and smoked salmon, fish)
Yang Lee Lao & Angeng Chang Garden (flowers)
Yeng Garden (flowers)
Additional Garden Artists (will fill in on an occasional basis):
Amanda Sarah Metals (May 21st & June 18th)
Country at Heart Designs
Dennis Cant Metals
Brownie and Blondie
Bob Pearson Photography
Finches and Friends (May 21st and June 18th)
Mara Sparks Pottery (May 14th)
Studio Sardine (May 14th)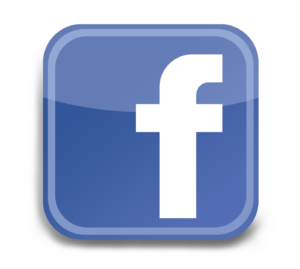 Follow us on Facebook at Facebook.com/ThirdPlaceCommons for all the latest and greatest market news all season long!