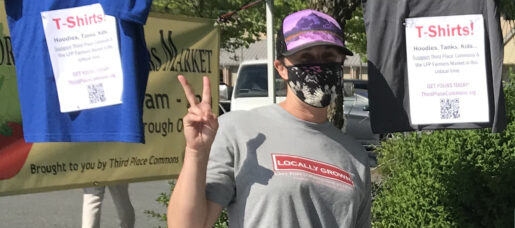 What a summer it's been! I don't need to tell you that 2020 has been a year like no other, with countless unexpected challenges to overcome. But I would love to share with you some of the great things I've seen and learned since I joined the Third Place Commons team this summer as the Lake Forest Park Farmers Market Manager.
It hasn't been an easy year, of course. Like so many others, Third Place Commons

was immediately and adversely impacted by the need to close its doors during the pandemic and to cancel many of the Commons' beloved programs. As a community supported nonprofit, the organization has been experiencing deep financial repercussions ever since the last minute cancellation of the 20th anniversary fundraising breakfast in March.
And we know that the community has greatly missed gathering inside the Commons, as well as the many wonderful free events that Third Place Commons normally hosts, because we hear it all the time at the farmers market.
But as I said, there has been some very good news since these challenging times began. After a herculean effort to redesign our market, recruit more staff and volunteers, and implement a health department approved plan, we were able to open the Lake Forest Park Farmers Market on time in May.
Not without bumps and subject to constant evolution, of course. We've learned to be highly adaptable as we continually strive to keep the market safe and successful.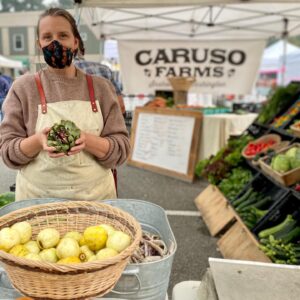 Despite the unique challenges of this season, it has been a joy to get to know our community and our vendors this summer. While I previously worked with the market as a vendor, my new role has given me a chance to engage more deeply with our devoted shoppers, our dedicated volunteers, and our incredibly tenacious vendors.
Over the summer months, we've seen the market grow into the bustling, but safe community resource it has always been. Smaller than usual, but just as vital. Will you consider making a tax-deductible gift today to keep the market open and operating safely for our community?
I've seen firsthand how much the community values this crucial opportunity to access healthy, farm fresh, and locally produced foods. And perhaps even more in this season, how much folks value a place to shop safely in an open air environment. Yet, with a smaller market and fewer shoppers (as dictated by the health department), the resources to sustain the market have been greatly reduced while the costs have increased significantly with new mitigation and staffing needs.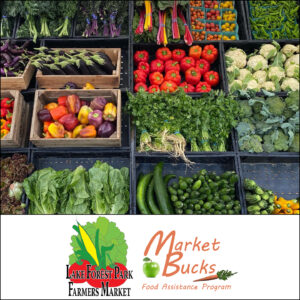 We've also seen a huge surge in use of SNAP benefits (aka "food stamps") and our own locally funded (by donors like you) Market Bucks food assistance vouchers. These vouchers entitle local, low-income and food insecure neighbors to access free market food and have provided an invaluable resource to some of the most vulnerable individuals and families in our community.
These vital programs, both the farmers market itself and the Market Bucks program, are only possible with the support of generous folks like you!
In other good news, we've begun shifting our wonderful Commons community online, with revamped Zoom versions of regular programs like our foreign language conversation groups and Computer Q&A's back on the calendar.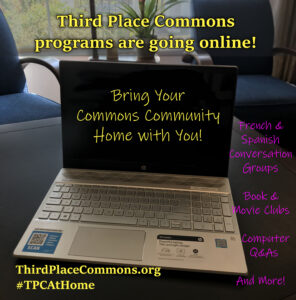 In addition, we're adding new online programs like book and movie clubs, as well as upcoming stand-alone programs like those we would traditionally host onstage. Under the umbrella label TPC At Home, upcoming programs tackle issues of democratic process and fun topics like "Pandemic Picks," featuring great recommendations to keep you connected, engaged, and entertained during these isolating times.
Until we can meet again in person and indoors, we shift our real community from "real space" to "digital space." Because connecting you, our Commons Community, is more important than ever right now.
Needless to say, we need your help to do all this. Your support that will make it possible to foster meaningful community connections both at the market and online.
 You can help Third Place Commons and its largest program, the Lake Forest Park Farmers Market, overcome the challenges of the COVID era and ensure that we remain strong enough to weather these very trying times.
Please make a gift today to help our community connect, ensure safe access to fresh local foods, and fortify us against an uncertain future. Thank you.
With great appreciation,
Trinitee King
Lake Forest Park Farmers Market Manager

P.S. Just a reminder that Third Place Commons is a 501(c)3 nonprofit organization, so your donation to support the Commons, the market, and the Market Bucks food assistance program will be tax-deductible to the full extent permitted by law. Thank you!
P.P.S. Be sure to check our online calendar to get the links and join in to our new online community programs, which are always free.