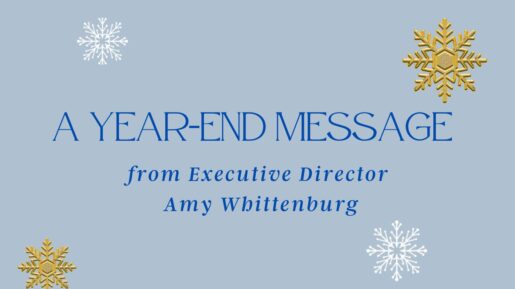 What a wonderful year it's been for our Commons Community! With the support of folks like you, Third Place Commons has seen an extraordinary period of rebirth, rebuilding, and regrowth in our many public programs and services.
Rebirth – When we first reopened our Third Place Commons doors to in-person programs in fall 2021, we focused mainly on Weekend Music with the understanding that many of our community partners were not yet ready to produce live performances at that point. But as the grip of COVID has loosened this year, we have welcomed back a veritable bevy of community events to our stage.
From solo singer/songwriters to rock'n'roll all-ages dance parties, from young ballerinas and ballerinos to senior cloggers, from civic discussions to a musical play about environmental optimism – the space has truly come to life with music, dance, and community. And with it, our mission to foster real community in real space breathes new life as well.
Like all of our events at Third Place Commons, these events are always free to the public. We also host our partners with space, facilities, and tech support at no cost to them, so that nonprofits, local agencies, and small businesses have a reliable venue to connect with the community as well. All of which is only possible with your support.
Rebuilding – Of course, there's a reason we relaunched indoor programming with Weekend Music. As one of our flagship programs, the live bands we bring to the stage every Friday and Saturday night have always energized and engaged our community. These shows consistently manifest the joy and connection we create together when we share time, space, and experiences with others.
We're especially delighted to see the crowds returning since we reopened the dance floor, with folks spinning away to big band, swing, funk, soul, blues, country, honkytonk, and more every single week. The joy of community is palpable.
If you haven't been to an event at Third Place Commons in a while, you should check our online calendar and stop by to see how good it feels to be back in the Commons again. (See insert!) We're even stronger when we join together. And I hope you'll also consider making a gift of support to keep this community strong.
Regrowth – Our other beloved flagship program, the Lake Forest Park Farmers Market, has always been a beacon of hope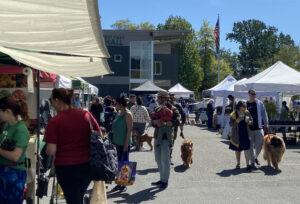 and light, even through the darkest days of the pandemic. When everything else shut down, the market was still there every week providing safe, open air access to farm-fresh and healthy food. And as county restrictions finally lifted, our market rolled full steam ahead this year with both the return of past vendors and the addition of new vendors as well.
Just as important as the farmers market itself are the vital nutrition assistance programs through which we support the health and welfare of food-insecure members of our community. Not only does the farmers market accept SNAP benefits, commonly known as "food stamps," but we also offer a matching program that doubles recipients' money to purchase fresh, healthy market food.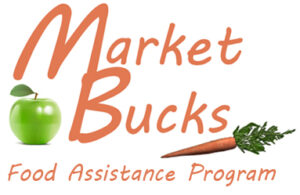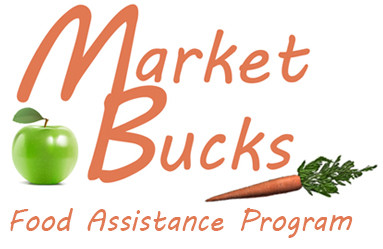 We also work with local partners like the Shoreline Lake Forest Park Senior Center and Ballinger Homes to distribute our own food vouchers called Market Bucks, funded through the generous support of local donors like you. Through these programs, we've distributed over $30,000 in market food to community members in need in 2022 alone.
Finally, if I were to add one more R to the conversation, it's the vibrant mix of friends and neighbors returning to our space, our programs, and to each other as true community. You are the heart and soul of what we do and it's your support, as both participants and donors, that fuels this Commons Community.
Please consider making a tax-deductible year-end gift to Third Place Commons to ensure continued growth and an ever stronger local community in the year-ahead. Together, we're building something great both for today and for the future!
Sincerely,
Amy Whittenburg
Executive Director
P.S. Don't forget that Third Place Commons is a 501(c)3 nonprofit organization, which means that your donation is 100% tax-deductible to the full extent permitted by law. So please click here to make your gift today. Thank you!