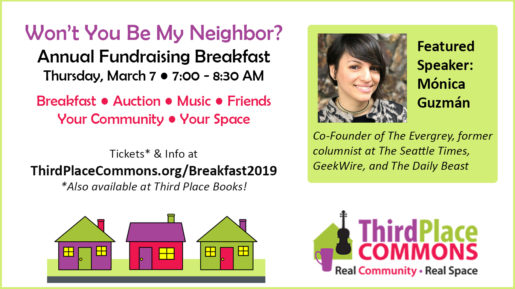 Join us on March 7th for a fun-filled annual celebration of our shared community, which this year just happens to honor a very special neighbor indeed!
This year's event invokes our sense of connectedness and community through a simple and open invitation, "Won't You Be My Neighbor?"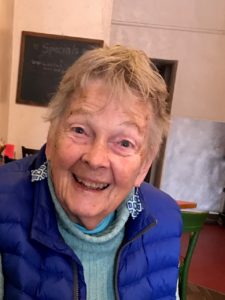 One of the highlights of this annual event is the presentation of the Friends of the Community Award, which will be presented this year to none other than community activist and friend to all she meets, Anne Stadler.
Anne has spent decades doing good work both professionally and as a volunteer to seek solutions to world issues through nonviolence and alternative methods of conflict resolution, all in service of Dr. Martin Luther King, Jr.'s vision of the Beloved Community.
According to the King Center, the Beloved Community is one where "poverty, hunger and homelessness will not be tolerated because international standards of human decency will not allow it… international disputes will be resolved by peaceful conflict-resolution and reconciliation of adversaries, instead of military power. Love and trust will triumph over fear and hatred. Peace with justice will prevail over war and military conflict."
Anne worked as an award winning producer for King-5 TV for 17 years focusing on socially minded content and issues through a coalition known as People Power. Since then, she has continued to work as a consultant and coach in community organizing, peace-building, and inspired leadership around the world including in India, Australia, Canada, the U.K., and the former USSR. Wow! 
And as if all that weren't enough, Anne was also the original catalyst for, and a founding board member of, our very own nonprofit organization, Friends of Third Place Commons!
Anne's commitment to community is unparalleled. And given this year's focus on the bonds that connect us as neighbors, there could be no better recipient of this year's award than Anne, who marks her 60th year as a Lake Forest Park resident and neighbor this year.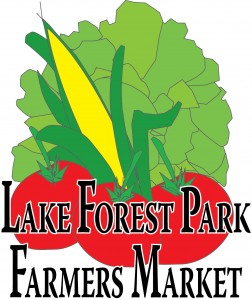 Don't miss your chance to connect with 200+ fellow community leaders for this popular annual event, which provides vital support for Third Place Commons and the Lake Forest Park Farmers Market. Third Place Commons – a vibrant and welcoming community gathering spot for neighbors from throughout, North King County – is a 501(c)3 nonprofit that creates real community in real space by hosting over 900 free events each year and presenting the LFP Farmers Market from May to October.
In addition to the award presentation, the event will feature speaker Mónica Guzmán, founder of The Evergrey and former writer/columnist for The Seattle Times, GeekWire, and The Daily Beast.
A fast-paced auction, live music from the Milner Family Fiddles, and a delicious breakfast courtesy of Honey Bear Bakery will fill out the morning.
Please join your Commons community (which Anne helped create!) on March 7th to celebrate Anne's enormous contributions to our shared community!
Visit the event page to learn more or get your tickets now for the big event!