Third Place Commons is always a great spot for live music and dancing on weekends, but starting on Saturday, January 27th, it's also a great place to learn to dance.
Beginning in January, Third Place Commons will offer free community dance lessons on the fourth Saturday night of each month through April. Each easy, one-hour lesson will begin at 6 p.m. in front of the stage when you can learn and practice dance steps perfectly suited for the evening's music ahead. No partner required, so come on down!
Then stick around for fantastic live music at 7:30 when you can take to the floor to practice your new moves with old and new friends all night long.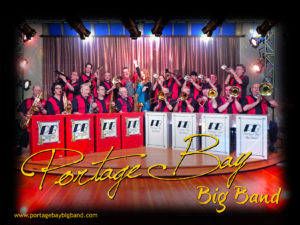 Swing dance will be on the docket for the first dance lesson on January 27th in conjunction with the grand finale of the Swing into the New Year music series featuring Portage Bay Big Band.
Professional dance instructor Ron Bolin, who delighted audiences with his class before the 85th St Big Band back in December, returns to get dancers warmed up and ready for the a rousing night of dancing fun.

This project is supported by a Shoreline-Lake Forest Park Arts Council Community Project Award.