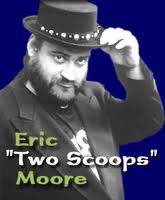 The weekend is right around the corner, and we have got some fun music in store.  On Friday, April 18, get ready to boogie woogie with the Two Scoops Combo.  The Seattle Times describes Eric "Two Scoops" Moore as, "Jerry Lee Lewis meets Randy Newman. This guy can not only play, his original lyrics are funnier than a monkey with a gag writer."  Sounds like the perfect way to end the week.
On Saturday, April 19th, we welcome Ambience Jazz.  This ensemble is a Seattle based Jazz group that features Leah Natale, George Stone,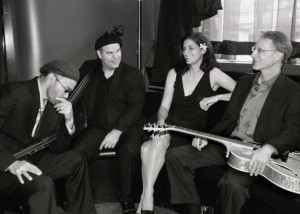 Chris Busa, and Burt Boice. Dedicated to the sophistication and beauty of the Golden Era of Jazz, Ambience blends the deep rich sound of the acoustic bass, the warm and engaging lines of the jazz guitar, and the infinitely varied and versatile sound of the wind synthesizer with smooth and sultry vocals to create their unique and exotic sound.