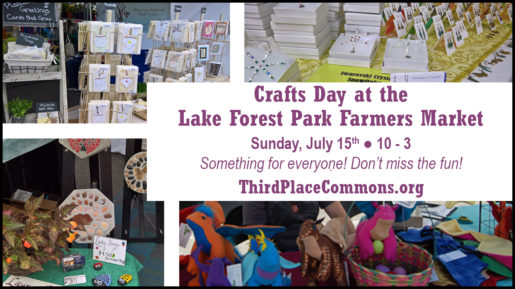 This weekend brings some extra special fun to Third Place Commons and the Lake Forest Park Farmers Market, including one of the biggest events of the market year, Crafts Day!
Crafts Day at the Lake Forest Park Farmers Market is your one-day-only chance to shop a wide array of jewelry, clothes, handmade cards, decorative items, and other original handicrafts by local creatives from across the region. Some of the unusual specialty items this year include pet clothing, fanciful dragons and wings, mosaic stepping stones, pop culture illustrations, and more.
And, of course, the market will also offer a virtually endless supply of farm-fresh meats, cheese, and produce including gorgeous, ripe peaches and apricots and glorious berries for your summer snacking delight.
If you've got SNAP benefits, don't forget to bring your EBT card so you can double your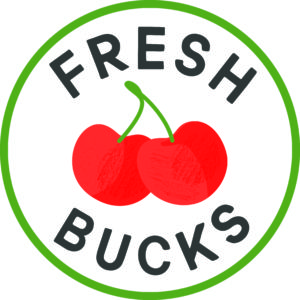 benefits with a dollar-for-dollar match in Fresh Bucks. Spend $20 in SNAP, for example, and get $40 total to spend (in SNAP + Fresh Bucks). And you know your Market Bucks, WIC, and Senior Vouchers are always welcome as well at the market.
It will be a day of unique artistic creations for everyone and all your regular market favorites, so don't miss it! The LFP Farmers Market takes place this Sunday (and every Sunday) from 10 AM to 3 PM at the corner of Bothell Way NE and Ballinger Way NE. See you there!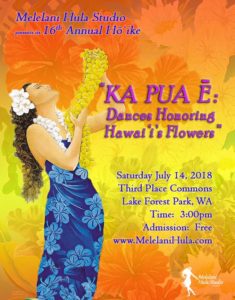 But first, since everyone can use a little more "aloha" (or love) in their life, you'll definitely want to head to Third Place Commons on Saturday at 3 PM for Melelani Hula Studio's 16th Annual Hō`ike: Ka Pua É. Bring your aloha spirit for a beautiful afternoon of music and dance celebrating the flowers of Hawaii that is sure to leave you saying "mahalo."
Naturally the weekend at the Commons starts, as always, with fabulous live music. The ever-popular Market Street Dixieland Jass Band takes the stage tonight (Friday, July 12) for an irresistible evening of swing, hot jazz, and spirited speakeasy grooves that will keep the dance floor hopping all night.
Then Saturday night, the swinging continues with the Kings of Swing whose elegance and style make every show something to remember. Both shows start at 7:30 PM, so grab your dance shoes and join in the fun.
See you at the Commons!