Are you getting ready to celebrate Independence Day?  So are we, and here are some weekend schedule changes.
There will be no music in the Commons on Friday evening.  Enjoy the holiday!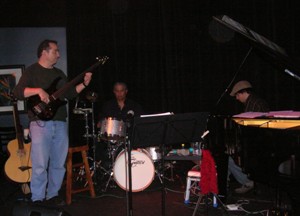 Saturday night at 7:30 pm, we welcome the Groove Messengers, playing a variety of tunes from Jazz to Rhythm & Blues, and almost everything in between.
And if you are planning to drop in for the regular first Saturday Art-In,  please note that folks will be gathering the following Saturday, July 12, from 10 am to 4 pm.  Hope to see you then!