Melarouge and the John Hansen Trio "Vocal Jazz" – Friday July 11 @ 7:30
Jack Cook and the Phantoms of Soul "Blues" – Saturday June 12  @ 7:30
Melarouge vocal trio joins us for their second Third Place performance this Friday evening.  Backed by the John Hansen Trio, this group combines rich, smooth harmonies with a playful touch to bring new excitement to old standards.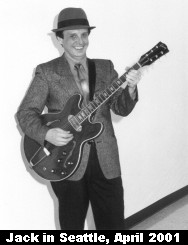 On Saturday night the Jack Cook and the Phantoms of Soul will take the Commons stage. The Phantoms of Soul is a group specializing in forgotten Blues songs from the 1920's through the 1960's.  Sources of material range from singers of the Deep South to the Great Northwest Corner.
"Whether it's emulating the slide work of Elmore James or the finger picking style of Sleepy John Estes, the torch of fine blues guitar work lives on in Jack Cook's deft fingers."
Music begins at 7:30 every Friday and Saturday evening and is always free and open to the public.
Thank you to Madison Marquette and our community music sponsors.  If you or your organization are interested in sponsoring an evening of music in the Commons please contact Constance Perenyi at [email protected]