Happy 2015!  Welcome to a new year, and a new line up of musicians in the Commons! While you'll see many of your favorites, we'll be interspersing new acts and expanding the Commons musical offerings!  From tried and true Swing bands and blues favorites, to 70's dance covers (Commander Mojo) and bluegrass tinged covers of pop favorites (Blackberry Bushes), you'll find something for all your musical needs over the new year. See you in the Commons!
This weekend, we'll spend Friday night celebrating the new year in the Commons with The Susan Carr Ensemble. A straight ahead jazz band with Latin flavor. The ensemble has played many exciting shows in Seattle, from Tula's to Bumbershoot to Live Music on Lopez to The Sorrento Hotel. Susan Carr is also known for vocally training some of Seattle's most well known artists, such as  Macklemore, Hey Marseilles, Pickwick, Kaylee Cole, Dude York, Flavor Blue, Minus the Bear, and new up and coming Earshot Jazz artists: Emi Meyers and Martine Bron.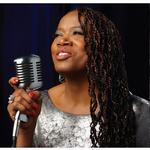 And on Saturday evening, join us for jazz standards and originals with vocalist Eugenie Jones
Jones made her professional debut as a jazz singer in Seattle and has since drawn a devoted following to her unique musical artistry at venues throughout the Seattle/Portland areas and is now working to spread her live performances regionally. Although she is a relative newcomer to performing, she reveals herself to be a remarkably mature, refreshingly different artist on her first recording, Black Lace Blue Tears, both as a song stylist and as a songwriter.
Nine of the 11 selections on the CD are original compositions that offer new insights into a variety of emotions and situations, from joy and sorrow to dancing, drinking Tequila, and partying on a Saturday night.
Jones' release, Black Lace Blue Tears, featuring pianist Bill Anschell, bassist Clipper Anderson, drummer Mark Ivester & guitarist Michael Powers was added to more than 200 radio station playlist; reached #108 out of 832 on Jazz Week Review and had the unique honor for a debut, vocal release to be reviewed favorable in Down Beat magazine.
Jazz critique, Charles Mundede, characterized Jones as having, "a voice that covers words like pieces of silk covering precious stones." She's also been likened Jones to Nina Simone, and while there is something of a similarity in Jones's and Simone's use of vibrato, but Jones employs vibrato less frequently and, when she does, her resonant alto pipes flutter more delicately.
"I absolutely love jazz," adds Jones. "Some people speak of dreaming in color. I'd say I dream in jazz and wake the next morning with lyrics and arrangements in my head. This—in front of the microphone, sharing those dreams with others—is where I belong and where I feel at home."