Want to use a snazzy, themed backdrop for our Rebuilding Community Celebration & Fundraiser? We've got you covered!  We don't believe in peer pressure, but all the cool kids are doing it!
Just choose the image you like best, download it, upload it to Zoom, and you're ready for the big event. (See note below about "backwards" graphics. Short version: they won't look backwards to others.)
Need help? No problem. We've got easy-to-follow instructions below. See you Saturday at 5!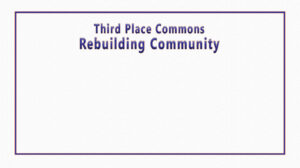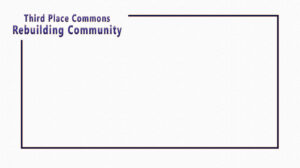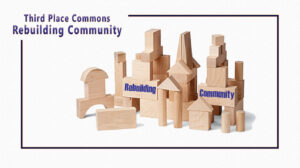 Setting it up is easy. Here's how!
Choose your favorite background and click on it.
When the image opens on its own tab, click on the image again to save the picture. (On Windows, you can do this by right clicking and selecting "save image as" from the list that appears.)
Save the image to a folder that you can find easily.
When you're in Zoom, click the arrow next to the "Start/Stop Video" button where you turn your camera on and off.
Select "Choose Virtual Background…" On the Virtual Background tab that opens, click the small plus (+) sign to add a background.
Navigate to the folder where you saved your background and select it.
When the background appears on your backgrounds screen as an option, click on it and it should appear immediately behind you.
That's it! (NOTE: It MAY look backwards to you, depending on your Zoom settings, but it should look correct to others on Zoom.)