Fabulous Roofshakers "Rhythm & Blues" –  Friday, September 5 @ 7:30
Sound of Swing "Swing" – Saturday, September 6 @ 7:30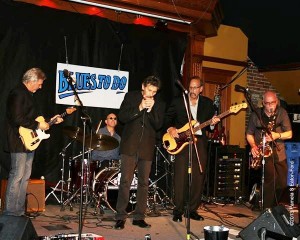 The Fabulous Roofshakers are at it again this weekend, returning to the Commons stage on Friday, with their signature rock rhythm section, gritty vocals, wailing blues harp, soulful sax and smokin' guitars. The Fabulous Roof Shakers (FRS) is composed of veteran rock, classic rock and rhythm & blues entertainers and musicians from Seattle, Queens, Detroit, East LA, San Francisco and Virginia.
And on Saturday evening the Sound of Swing Big Band will swing the night away with some latin, sambas, swing, waltzes, and tangos by such greats from the big band era as Ellington, Goodman, Miller, Dorsey, and Basie.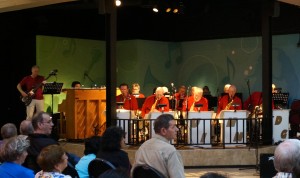 As always, music in the Commons is FREE and open to the public.  Music begins promptly at 7:30pm and lasts until 9:30.
Come a little early to grab a table and some dinner.  The Commons fills up fast!
Thank you to Madison Marquette and our community music sponsors.  If you or your organization are interested in sponsoring an evening of music in the Commons, please contact Constance Perenyi at [email protected] for more information.