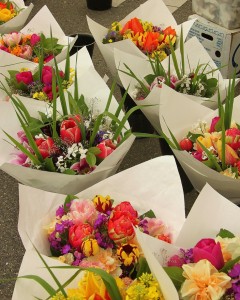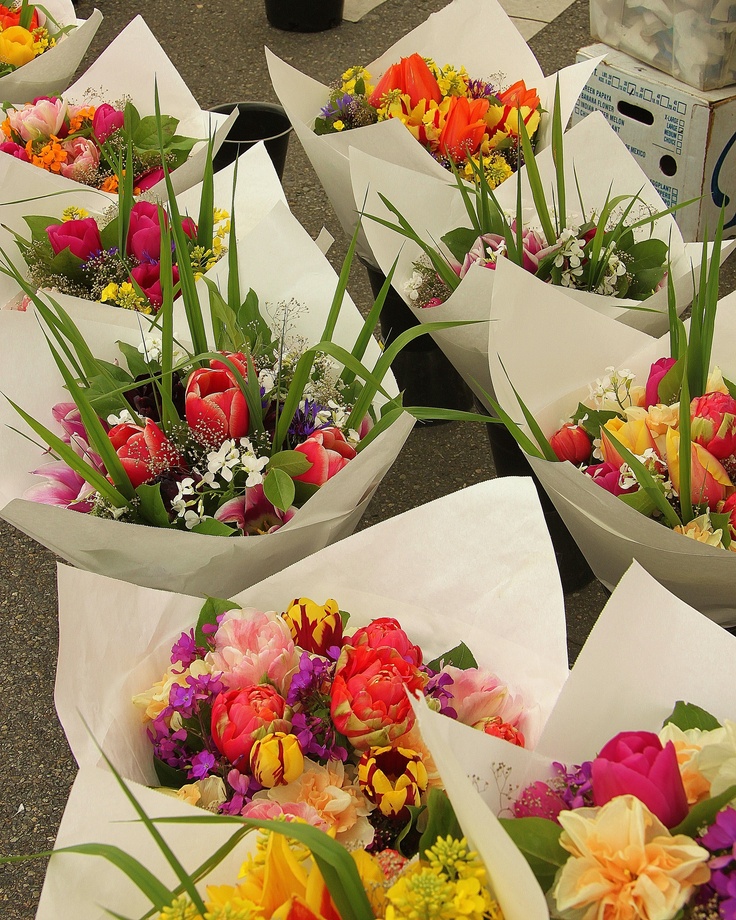 This season opens our 12th year of the Lake Forest Park Farmers Market.  Following tradition, we will be opening on Mother's Day (May 8th) from 10 AM to 3 PM, but with a new event to start the season.  This year we present the Lake Forest Park Farmers Market Food Truck Extravaganza, featuring up to 10 Food Trucks, offering such treats as Fish and Chips, Gluten Free Mexican Cuisine, Burgers, Donuts, and so much more.
And since it's Mother's Day, you won't want to forget to pick-up your freshly made flower bouquets, plants, and floral baskets for Mom!
Returning to the market this season, we welcome back so many of our favorite farmers like Baustista Farm, RP Guerrero, Garden Treasures, Gypsy Rows, Collins Family Orchards, Martin Family Orchards, Hayton Berries, Be Well Farm, Sidhu Berries and Youngquist Berry Farm.  Along with these amazing fruit and veggie farmers, we welcome back Samish Bay Cheese, and Wilson Fish.
New this season we welcome Mollie Bear Farm with lamb and Beef.  Many of you will remember Mike, from Martiny Livestock has been with us for years.  Well, Mike has been working with Mollie Bear Farm for a while, and since he is busy this season, has recommended Mollie Bear join us for the season.  Also, new this season is North Whidbey Island Farm, bringing raw goat milk and goat milk products that they make on their farm.
Anthem returned last season after a few years away with a fine selection of old fashioned apples, and returns again this season with some delicious row crops as well.  Joining Anthem from Whidbey Island, we welcome Well Fed Farm, who will have chickens and fresh eggs along with certified organic row crops.
Supporting and working with our farmers, you will find old friends like Blue Cottage Jams, Pete's Perfect Toffee, Doll House Baked Goods, LuvaCakes, Middle Fork Roasters, C & G Plants, Raft Island Roses, Shen Zen Tea, Jon Boy Caramels, Firefly Fermented Veggies, La Pasta, Holmquist Hazelnuts, Lopez Island Vineyards, and more.
Finally, if you are hungry while you shop this season, don't forget to visit Drumming Up Wontons, Patty Pan, Whidbey Island Ice Cream, and of course, Classic Kettle Corn!  And for a new treat, check out Seattle Pops!  Fabulous locally made popsicles featuring fruit from so many of our farming partners.
See you at the market!