This coming Saturday, June 14, six spectacular gardens in Lake Forest Park will open for the best tour in the area.  At this point, the planning committee is still keeping the details secret, but we have to share just a few.  So, this is what we can tell you: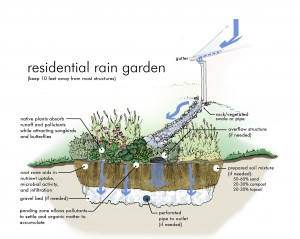 * You will get to see a beautiful, successful rain garden – but not in action!   We are counting on a lovely day for the tour, but you can learn how to plan for those inevitable months of record rainfall.
*Goats!  There will be working goats in one of the gardens, earning their keep by nibbling weeds and blackberries.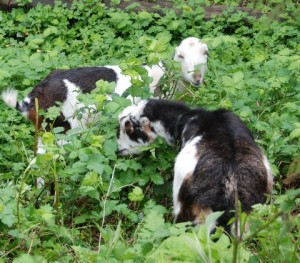 *As always, there will be musicians and artists in every garden, and at the plant sale in afternoon.
We hope you already have your tickets, but if not, they will be available online and at local stores and nurseries for $12 through Friday.  On Saturday, they will be $15 at the Town Center.  And don't forget that there will be a terrific plant sale on the lower level of the mall.  Ciscoe will broadcast from 10 am to noon, and then do a potting demo after he finishes the show.
We hope to see you Saturday!  In case you are wondering, this event is put together by volunteers.  Proceeds support four different community organizations:  Third Place Commons, the Shoreline-Lake Forest Park Arts Council, the Lake Forest Park Garden Club, and the Lake Forest Park Stewardship Foundation.  We also support public art in the City, and a few years ago, donated Five by Five, a site-specific sculpture by Rodger Squirrel.  So, when you tour the gardens, you are helping make this community even more beautiful.