Mark Whitman Band "Blues" – Friday, August 22nd  @ 7:30
Rat City Brass "Instrumental Pop" – Saturday, August 23rd @ 7:30
Mark Whitman started playing guitar in Walla Walla, WA, then set out for Texas. He played in the Blue Flames one of the first integrated bands in Texas. He then went tot work with Don and The Goodtimes and later with The Kin Biscuit Entertainers.
Mark performed with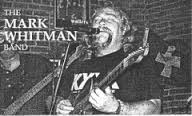 The Springfield Rifle band, a local favorite for years. In the 1980's Mark joined Ron Ussery and Mike Rogers to form the Sweet Talkin' Jones band. Mark spent 3 years conducting and arranging for The Seattle Women in Rhythm and Blues Show. Many bands came after that: Bitteroot, O.K. Fine, Duo Glide, The File Gumbo Zydeco Band, Dos Pecos, The Fabulous Cyclones, The Muscletone, Catfish Zydeco, B.I.G with Dick Powell and Fat James, "The Uptown Allstars", "Plum Loco", and many more.
In one of the great stories of human spirit triumphing over adversity, Mark has battled back from a debilitating stroke suffered in 2007 to regain his place in Seattle's musical world. Physically unable to play his beloved guitar he has refocused his legendary talents to the Hammond Organ with great success! Mark's distinctive vocals and incredible musicality were blessedly never affected by the condition, paving the way for  a musical rebirth that has inspired countless friends and audiences alike. Winning the 2010 Washington Blues Society's "Best Male Blues Vocalist" award just proves that Mark is not only "back"….he never left.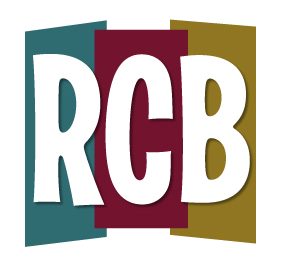 Combining infectious melodies from the 1960s golden age of instrumental pop, cool cocktail exotica and a touch of contemporary roar, Rat City Brass have fashioned one of those exceptional bands that is guaranteed to raise smiles from old-school music aficionados and jaded hipsters alike.
When they formed in late 2009, Seattle-based Rat City Brass largely paid homage to classic pop composers like Herb Alpert, Burt Bacharach, Henry Mancini, John Barry and Ennio Morricone. Within months, they added their own big-beat originals and new arrangements of songs by artists like The Turtles, Lee Hazelwood, The Beatles and Serge Gainsbourg.
Suddenly it's on – and the cool kids get it.
RCB plays the best rooms throughout the Pacific Northwest, and has been featured live on Seattle's KEXP 90.3 FM.
With top-notch musicianship, soaring melodies, danceable rhythms and a fun breezy stage presence, RCB is what brass sounds like in the 2010s.
https://www.facebook.com/Rat.City.Brass
Weekend music in the Commons begins at promptly 7:30 and is always FREE and open to the public.  Come a little early to grab a table and some dinner. The Commons fills up fast!
Thank you to Madison Marquette and our community music sponsors. If you or your organization are interested in sponsoring an evening of music in the Commons, please contact Constance Perenyi at [email protected]