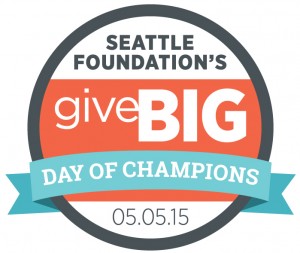 Every May, the Seattle Foundation offers donors a chance to be champions.  On May 5th, YOU can be our champion by contributing to our incredibly effective and successful Market Bucks Food Assistance Program.
This is how it works:
*On May 5th, you can donate to Friends of Third Place Commons through The Seattle Foundation's GiveBIG,  a community-wide charitable giving challenge.   Every donation made that day will be STRETCHED, increasing your ability to help alleviate hunger in the north end of King County.
*GiveBIG is an opportunity to help your hungry neighbors on one day only — Tuesday, May 5 (midnight–midnight)
*Make your donation online by clicking here.  This is  Friends of Third Place Commons page on The Seattle Foundation website.
*The Seattle Foundation will "stretch" all donations up to $2,500 per donor, per organization. When you donate through GiveBIG, the impact of your gift is increased!
This is what you will support:
When you  Give Big  to Friends of Third Place Commons, you will help put food on the plates of thousands of people during the 2015 farmers market season.  As sponsors of the Lake Forest Park Farmers Market, Friends of Third Place Commons is committed to increasing  the accessibility of fresh, nutritious, and local food for everyone in the community.  The Market Bucks Program started in 2008, when we received a venture grant from United Way of King County to develop and test a new food assistance program at the Market.   After a successful pilot phase, Friends has received regular funding to help put healthy food on the plates of our neighbors in need.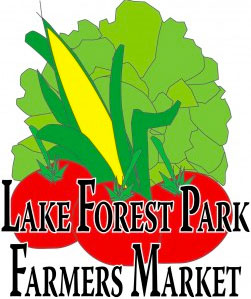 Market Bucks are $2 coupons that are used to buy food directly from the farmers at the market.  They are distributed through partner agencies such as the Shoreline School District, Hopelink, Center for Human Services, and the Shoreline /Lake Forest Park Senior Center.  Recipients are already screened, and each agency is aware of their needs and of their ability to travel to the market.  With solid infrastructure to support the program, Friends carefully tracks distribution and redemption numbers.
The program emphasizes good nutrition as it increases access to fresh fruits and vegetables for people who are struggling to feed themselves and their families.  Because the project is community-based, it helps create or reinforce other safety nets by raising awareness of services offered by our partner agencies. Already a model throughout Washington and beyond, the program has gained national attention.  Friends is frequently asked to consult with agencies and other markets interested in food assistance programs.
Please mark your calendar for May 5, 2015 and help us spread the word to support Friends of Third Place Commons through the GiveBIG campaign.  Be a champion, and help us champion our hungry neighbors!