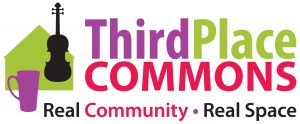 December is a big and busy month at Third Place Commons! From the ever-popular weekend music series featuring live music (and dancing) every Friday and Saturday night to a whole host of holiday themed performances… from community service events like a healthcare enrollment fair to community partner events like LFP Library's Caspar Babypants performance… from local school plays and concerts to local studio music and dance recitals… plus, of course, our last special farmers market and holiday crafts fair (on Dec. 18th)…there's sure to be something for everyone at the Commons this month.
Here's a quick rundown of some December highlights:
Scratch Daddy (Blues)
Friday, December 2 at 7:30pm
Scratch Daddy plays the blues and beyond with a little blend of R&B, Motown, and rock.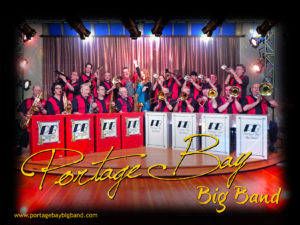 Susanne Hussong Harp Studio Recital
Saturday, December 3 at 12pm
Harp students present their winter recital.
Lisa Toner Violin Studio Recital
Saturday, December 3 at 2pm
Violin students present their winter recital.
Portage Bay Big Band (Swing)
Saturday, December 4 at 7:30pm
Seattle's hardest working big band and a Commons favorite!
Health Insurance Open Enrollment Fair
Sunday, December 4 at 9am – 3pm
If you don't have health insurance, would like to renew your coverage in the Exchange or change your health plan, or just have questions about your current plan, don't miss this enrollment event.  Seattle and King County Office of Public Health will have Navigators available to help you complete applications and enroll into coverage. Attendees can also ask about the Sound Transit Orca LIFT discount program, Basic Food assistance, and Breast and Cervical Colon Health program.
Helen Zhou Piano Studio Recital
Sunday, December 4 at 3pm
Piano students present their winter recital.
Kenmore Junior High School Drama Club
Monday, December 5 at 7:30pm
Join the Kenmore Junior High School Drama Club for their comedic performance of "Friendship in Junior High School."
Casper Babypants: Winter Party
Wednesday, December 7 at 10:30am
Lake Forest Park Library presents Casper Babypants playing songs from his newest album "Winter Party!"
Little Bill & The Bluenotes (R&B)
Friday, December 9 at 7:30pm
A Third Place Commons staple and one of the Pacific Northwest's first Rhythm & Blues groups!
Northwest Center Ballet Holiday Show
Saturday, December 10 at 12pm (Second performance on Dec. 17th at 12pm)
Northwest Center Ballet presents their annual holiday recital.
Washington School of Dance Recital
Saturday, December 10 at 3pm
Washington School of Dance presents their winter recital.
Two Scoops Combo (Boogie Woogie)
Saturday, December 10 at 7:30pm
A unique blend of rollicking boogie-woogie, humor, and heart-felt blues.
Shorecrest High School Chansons Vocal Ensemble
Sunday, December 11 at 1pm
Students from Shorecrest High School sing a completely a cappella program for the holiday season and beyond!
Ananda Choir
Tuesday, December 13 at 7pm
Performing original and traditional music, the Ananda Seattle Choir brings joy and inspiration this holiday season.
Swinging in the Holidays with Purple Passion Big Band (Swing)
Wednesday, December 14 at 7pm
Purple Passion Big Band rings in the holidays with a jazzy holiday concert.
Smilin' Scandinavians (Polka)
Friday, December 16 at 7:30pm
Well known for their mix of Midwestern polka, Scandinavian folk, traditional country western, Dixieland and swing!
Cascadia Big Band (Swing)
Saturday, December 17 at 7:30pm
Swinging renditions of popular standards, big band classics, and holiday tunes.
Lake Forest Park Holiday Farmers Market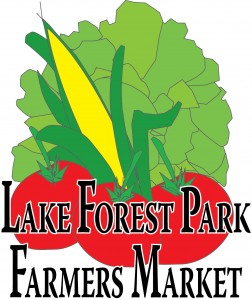 Sunday, December 18 at 10am – 3pm
Do your holiday dinner shopping here! Get all the essentials for your family feast including fresh, local produce, meats, and more. SNAP benefits, Fresh Bucks, and 2016 Market Bucks gladly accepted! (Outside in the regular spot if weather is good, but if weather is bad, this market will take place inside the Commons.)
Holiday Crafts Fair
Sunday, December 18, 10am – 3pm
Last chance to stock-up on stocking stuffers, find a dazzling, one-of-a-kind Christmas gift for that special someone, or discover eight nights of handmade Hanukkah delights! Gifts for every holiday and every occasion… and even for yourself! Chock full of jewelry, fabric arts, wearables, fine arts, holiday decor, kids' items, lotions, soaps and more, all handcrafted by local, Washington artisans. In the lower level lobby of Lake Forest Park Town Center (just downstairs from the Commons).
Milner Family Fiddles
Sunday, December 18, 11:00am – 12:30pm
Milner Family Fiddles bring their Texas style bluegrass to the Commons every other month.
LFP Presbyterian Church's Annual Holiday Play
Sunday, December 18 at 5:30pm
Please bring an unwrapped toy for this year's Holiday Toy Drive!
Joe Fina Four Saxophone Quartet
Tuesday, December 20 at 6:30pm
Based out of Monroe, this quartet performs jazz and swing versions of your favorite holiday classics!
Rat City Brass (Tijuana Brass)
Friday, December 23 at 7:30pm
Seattle's premier Tijuana Brass tribute band.
Kate Voss and The Big Boss Band (Jazz/Pop)
Friday, December 30 at 7:30pm
Upbeat jazz and pop standards with soulful charm and quirky flair from a new Commons favorite.
Plus don't forget about the many weekly and monthly events at the Commons where you can always meet, connect, and have fun with your community of friends both old and new. Check our calendar for all the details.  And remember that events at the Commons are always fun and always free! See you at the Commons!
Third Place Commons is a community-supported 501(c)3 nonprofit organization dedicated to fostering real community in real space. Third Place Commons is located at 17171 Bothell Way NE, Lake Forest Park, Washington 98155.