The Lake Forest Park Farmers Market opens on Mother's Day, Sunday, May 10

The Market is open every Sunday from May 10th through October 18th, 2015.  Hours are 10 a.m. to 3 p.m.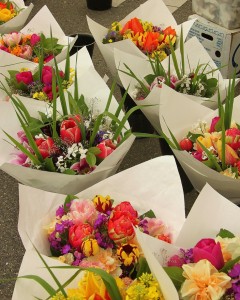 Spring sprung early this year, and our farmers have been busy!   We always celebrate opening day with gorgeous bouquets of flowers for Mothers Day, and an abundance of asparagus. This year, we can promise a bounty of both, as well as fresh greens and other vegetables that have gotten a great start in this weather.
We are thrilled to welcome back many of our veteran vendors who have been with us from our first opening day eleven years ago.  From farms as far east as Wapato and Sunnyside, south toPuyallup, and north to Arlington and Mount Vernon, our farmers are ready to bring the bounty of Washington to us.
What's new at the market this season?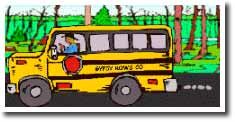 Gypsy Rows! Look for their signature yellow bus, a nice backdrop for the colorful produce they will bring every week.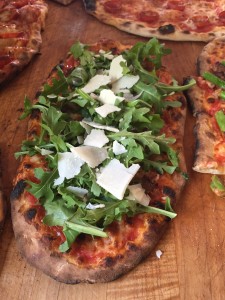 And did someone say pizza? Yes, but not your everyday slice. Welcome to Vespucci Pizza, a new enterprise for our friends at Pasteria Lucchese, culinary magicians who know a lot about good Italian food.
If the weather predictions are right, we are in for a sunny summer. You're sure to make friends with our new vendor, Half Pint Ice Cream. Expect delectable scoops (and half pints) made weekly from local ingredients.
Our annual crafts market takes place on Sunday, July 19th. Applications for this juried show will be available on our website on May 12.
As always, we accept SNAP benefits, and WIC and Senior vouchers. Please stop by the information table for more information.
The best way to stay in touch is to like Friends of Third Place Commons on Facebook. We also list updates on our website: www.thirdplacecommons.org. When you click on one of our events on the home and market pages, you can sign up to be notified of new listings via email.