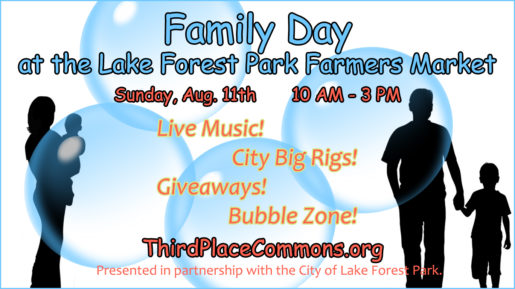 Grab the kiddos and head down to the Lake Forest Park Farmers Market this Sunday, August 11th for Family Day at the Market.
Presented by Third Place Commons, the LFP Farmers Market takes place every Sunday, 10-3, and regularly brings you a delectable assortment of fresh and locally produced fruits, vegetables, meat, fish, and fantastic specialty items, plus gorgeous flowers to brighten your summer table. But this week, there's even more to love for market fans of all ages!
For one thing, kids will love bopping around to the music of local favorites the Milner Family Fiddles at 11am, followed by the fun folk tunes of the Whateverly Brothers at 1pm.
Youngsters will likewise be enticed by the Bubble Zone where they can experiment with an assortment of bubble wands in different shapes and sizes. They can also take home free mini-bubble tubes of their own while supplies last.
Family Day is co-presented by the City of Lake Forest Park, and city officials will there to hand out goodies, talk with neighbors, and share community information.
The city will also bring in a couple of kid-friendly, "big rig" city vehicles for the little ones to explore.
Third Place Commons gratefully acknowledges the support of 4Culture for helping to make the day's festivities possible.
And remember that the LFP Farmers Market always welcomes WIC/Senior Vouchers, SNAP, and Market Bucks at the market. And we're also a proud participant in the Fresh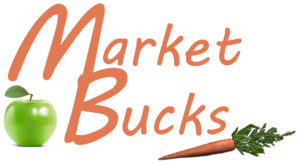 Bucks matching program for SNAP recipients, so come on down!
The LFP Farmers Market takes place each week in the parking lot of the Town Center at Lake Forest Park, located at the intersection of Bothell Way NE and Ballinger Way NE. See you at the market!