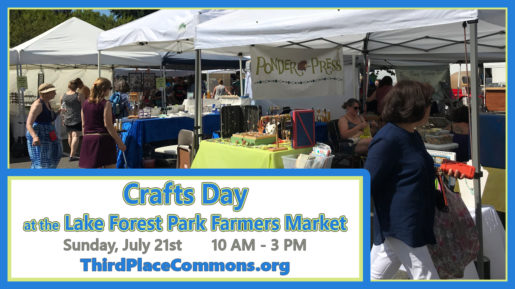 Get ready for a big day of shopping when a whole host of fabulous artists and crafters come to the Lake Forest Park Farmers Market this coming Sunday, July 21st from 10 AM to 3 PM.
Crafts Day at the LFP Farmers Market is your one-day-only chance to shop a wide array of jewelry, clothes, handmade cards, decorative items, and other original handicrafts by local creatives from across the region. Some of the specialty items this year include pet clothing, fanciful dragons and wings, bird houses, mosaic stepping stones, and more.
Treat yourself to something special, dress up your home with some original artwork, or find the perfect gift for someone you love. There's something for everyone at Crafts Day!
Naturally you can also count on the market for all your fresh and local food favorites. Fuel your healthy summer snacking with fruit from Collins Family Orchard, Martin Family Orchard, and RP Guerrero Orchard.
Stop by Hayton, Sidhu, and Sky Harvest tents to get your fill of delicious berries. And get your favorite row crops from folks like Alvarez, Caruso, Cha New Life, Garden Treasures, and Gypsy Rows.
Need something special for your main dish? Get beef and lamb from Mollie Bear Farm, pick-up chicken and eggs (plus veggies) from Well Fed Farm, and don't forget to stop by Wilson Fish for the catch of the day.
Then put the finishing touch on your table with fresh flowers or a special bottle of wine from the market.
If all that shopping makes you hungry, grab a snack or a meal from Vespucci Pizza, Patty Pan, Drummin' Up Wontons, Cla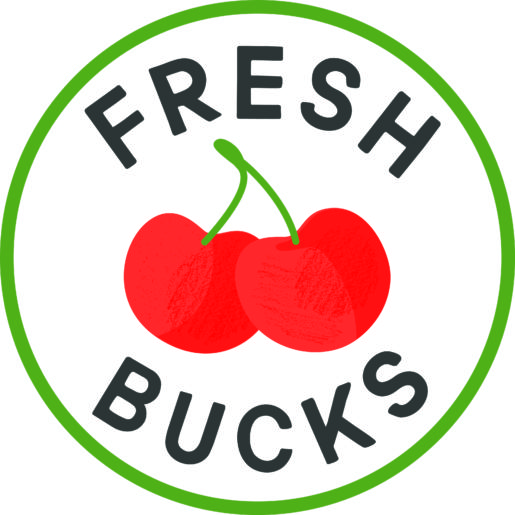 ssic Kettle Corn, Seattle Pops, or Jon Boy Caramels. Yum!
It will be a day of artistic discoveries and all your regular market favorites, so don't miss it! And remember that Senior Vouchers, WIC Vouchers, and our own Market Bucks are always welcome at the LFP Farmers Market, where we're also proud to participate in the Fresh Bucks matching program for SNAP benefits. 
The LFP Farmers Market, which is presented by Third Place Commons, takes place this Sunday (and every Sunday) from 10 AM to 3 PM at the corner of Bothell Way NE and Ballinger Way NE.