Third Place Commons is throwing a big birthday party to celebrate turning 20 in 2020 – and you are invited!
Third Place Commons' 20th anniversary marks 20 years of your community in your space, and we're celebrating at our annual fundraising breakfast on Thursday, March 5th, 7:00-8:45 AM.
As always, thi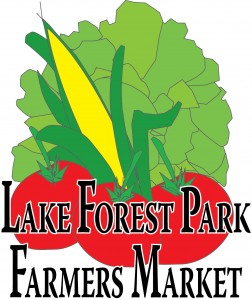 s very special event will feature live music, a fast-paced auction, and a delicious breakfast courtesy of Honey Bear Bakery. And since it's a 20th birthday shindig, you can rest assured that there will be some extra special surprises to make it a party!
After twenty years as your community nonprofit, Third Place Commons is proud to host over 900 free events annually and to bring you the Lake Forest Park Farmers Market from May to October each year. The Commons is also proud to serve as your neighborhood gathering space for your friends, your colleagues, your family, and your life.
It's your support that has helped build such a strong Commons community over the years – and it's your support that will help ensure that community continues to thrive at the Commons well into the future. Join the party on March 5th to show your support for your community in your space!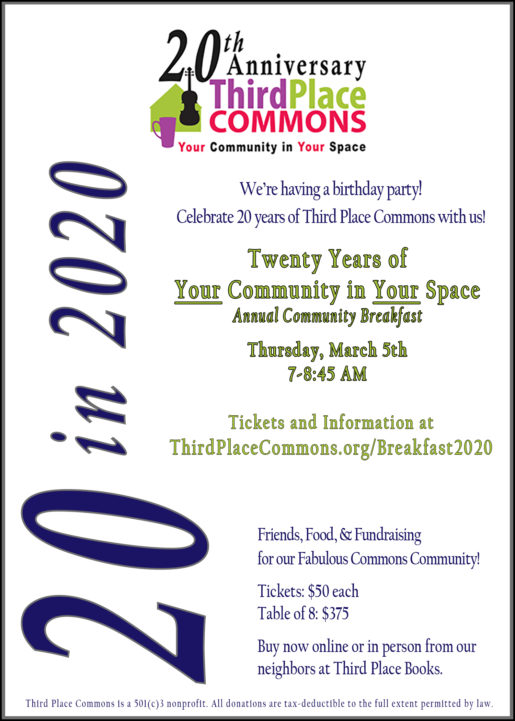 Third Place Commons is a community-supported, 501(c)3 nonprofit organization, which has fostered real community in real space for 20 years. Third Place Commons is located in the Town Center at Lake Forest Park at 17171 Bothell Way NE, Lake Forest Park 98155. See you at the Commons!