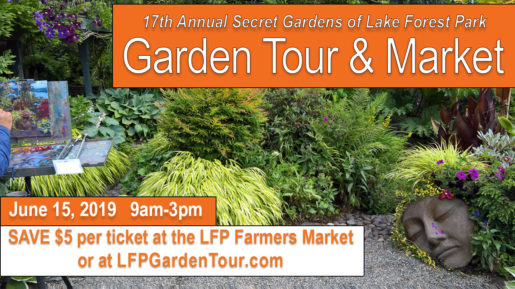 Get your ticket now for the to the Secret Gardens of Lake Forest Park Garden Tour & Market, and prepare to discover six magical, private worlds of garden delig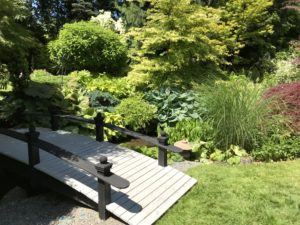 hts… each with live music, working artists, master gardeners, and OF COURSE, gorgeous flowers, plantings, landscaping, garden art, and so much inspiration and delight.
The big event is on Saturday, June 15th from 9 AM to 3 PM. But when you buy your tickets early, you save $5 per ticket on all that fabulousness. So why wait? BUY NOW at LFPGardenTour.com/Tickets.
Or stop by the LFP Farmers Market Sunday (10-3), Town Center Hardware, Wild Birds Unlimited, or Sky Nursery to get your tickets in person. Don't forget to buy early and save!
And be sure to stop by the Garden Market in the lower level of the Town Center to shop the lush plants and unique garden art that will help you turn your inspiration into reality and make your own garden paradise at home.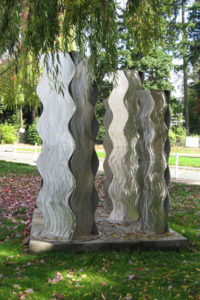 Third Place Commons is proud to partner on this annual event with our presenting partners, the Shoreline Lake Forest Park Arts Council, the Lake Forest Park Stewardship Foundation, and the Lake Forest Park Garden Club. Proceeds benefit these four nonprofits and are banked to support public art in Lake Forest Park.
In 2011, the Garden Tour commissioned artist Rodger Squirrell to design and install 5X5 (pictured, right) for the 50th anniversary of the City of Lake Forest Park.
So get your tickets today for a wonderful day out in support of four great organizations and public art in LFP. See you in the gardens!