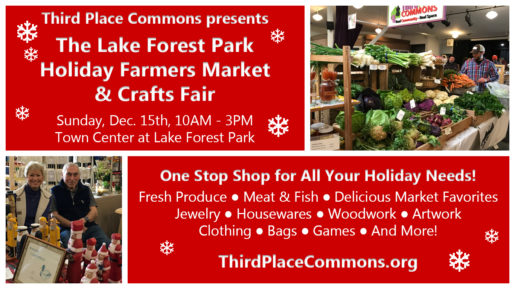 You won't find better holiday shopping than this Sunday, December 15th from 10-3 at Third Place Commons' annual indoor Lake Forest Park Holiday Farmers Market and Crafts Fair.
Yes, 'tis the season of gift giving and there will be delightful, unique, and handmade gifts for one and all at the LFP Holiday Crafts Fair. Whether you're shopping for some cozy, crocheted comfort, a one-of-a-kind piece of jewelry, some festive holiday décor, a gorgeous photograph or painting, a finely crafted pen or clock, or the ultimate challenge of "an escape room in a box," there will truly be something special for everyone.
Offerings will include handcrafted jewelry, woodwork, home décor, toys, clothing, candles, soaps and lotions, original artwork, and holiday novelties galore. Whatever you need – from stocking stuffers to show-stoppers – this the place to find it.
Many of your favorite crafts fair vendors will be returning, along a bevy of fabulous new discoveries! About a third of the crafts vendors have changed from last month's market, so even if you attended last time, you'll want to be sure to stop in see what's new!
And you definitely won't want to miss the Lake Forest Park Farmers Market, which can always be counted on to have the freshest and best in Washington grown and produced fruits, vegetables, meats, fish, wines, baked goods, and more.
Many of your favorite regular season vendors will be there to help you stock up for your feasts with friends and family over the holidays. Expected vendors include:
Farmers
Garden Treasures (organic veggies)
Mollie Bear Farm (lamb, some beef, eggs)
RP Guerrero Farm (organic fruit)
Well Fed Farm (organic veggies, chickens, eggs)
Producers
Bear's Breath (spicy ketchup)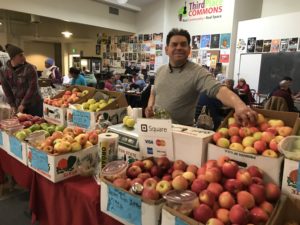 Beekeeper's Secret
Belly Rub Products (spicy rubs)
Blue Cottage Jams
Butter Fusion
Cascade Fusion (flavored olive oils/vinegars)
Doll House Baked Goods
Greenwood Cider
Kaffeeklatsche
Lopez Island Vineyard
Lupine Vineyard
Patty Pan (chocolates and more)
Pete's Perfect Toffee
Purdy's Organics (pickles & more)
Rainier Salsa
Seafire Gourmet Hot Sauces
Shambala Gluten Free Bakery (gluten free)
Simpatico Foods (organic sauces)
Whitehorse Meadows Blueberries
Wilson Fish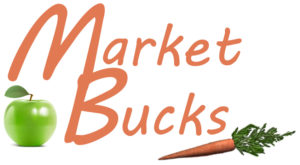 And YES, your EBT, Fresh Bucks, and "expired" Market Bucks from 2019 are still welcome! 
The day will also be filled with music beginning with the Milner Family Fiddles from 11-12:30, followed by the B-Minor String Trio from 1-2 PM.
Both events take place inside at the Town Center of Lake Forest Park. The LFP Farmers Market will be upstairs at Third Place Commons, while you will find the Holiday Crafts Fair in the lower level of the mall.
The LFP Farmers Market and Holiday Crafts Fair are presented by Third Place Commons, a community-supported 501(c)3 nonprofit organization dedicated to fostering real community in real space through the LFP Farmers Market and hundreds of free events each year. You can support this vibrant Commons community here.